January 28, 2020
What Happens During a Root Canal?
If you're experiencing severe tooth pain, gum swelling, long-term sensitivity, or even tooth discoloration, you may need a root canal in Utah or Kansas. The process of a root canal should be quick and painless. During the procedure, your dentist will:
Numb your mouth and gently drill a hole in the infected tooth.
Remove the infected pulp (the inside of your tooth).
Replace the removed pulp with a rubber-like substance, gutta-percha to prevent further infection.
Seal the tooth with a temporary crown while a permanent crown is made.
Replace the temporary crown with a permanent crown designed for your tooth.
If you want to learn more, check out our quick guide to root canals below!

Common Questions About Root Canals
Are root canals supposed to hurt? Why do root canals require two appointments? What should I do to make sure my root canal lasts?
We've got everything you need to know about root canals! Here are some common questions we've heard about treatment and what you should know before you schedule your appointment.
What Are the Signs I Need a Root Canal?
Your dentist will be able to best determine what needs a root canal and what requires other treatment, such as a basic filling, crown, or dental implant.
However, if you're experiencing any of these signs, schedule an appointment with your dentist right away:
Severe tooth pain
Extreme signs of yellowing or graying teeth
Swelling or hard bumps on your gums
Sensitivity to hot or cold foods
It's best to choose a dentist that's available when you are. Each of our locations offers appointments in the evening and on weekends, so schedule yours at a location closest to you to get the help you need right away!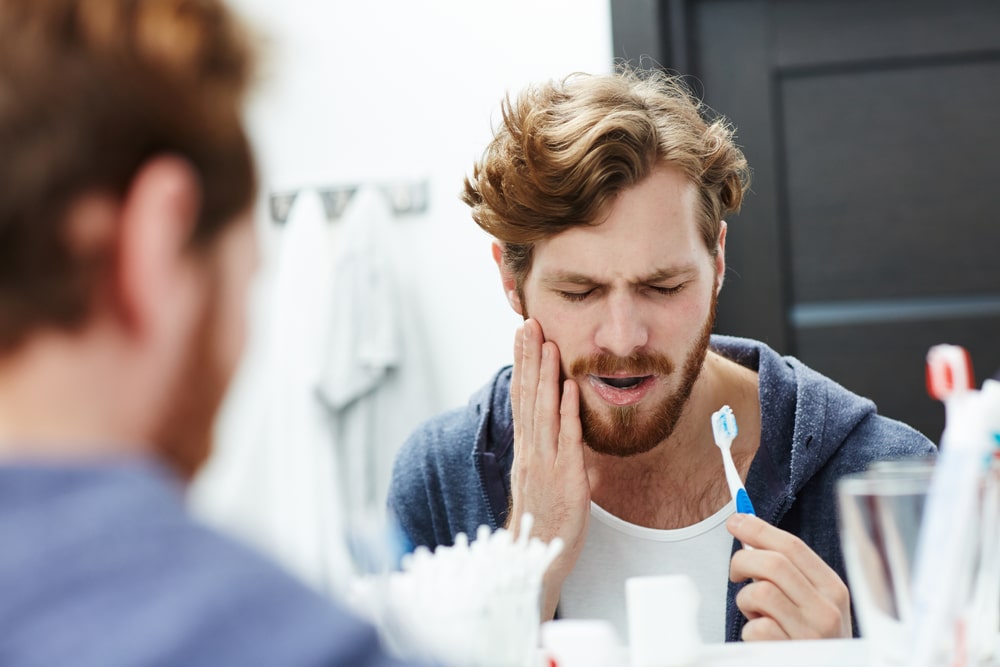 What Should I Expect After Root Canal Treatment?
Once you've gotten your root canal treatment, you should avoid hard, sticky, or gummy foods while you have a temporary crown in place. You may experience some tooth sensitivity that can be treated with over-the-counter pain medications, like ibuprofen or aspirin.
If the temporary crown falls out, give us a call, and we'll help take care of you.
Why Do I Have To Schedule a Second Appointment?
It takes time to create a permanent crown that's designed just for you. We first take a mold of your tooth and send it to a lab to build a crown that fits your teeth and lasts for years to come.
While some places can create crowns the same day, at Genesis Dental, we've decided to use crowns designed in the lab. These lab-designed crowns create a better fit and last longer than other crowns. We've found using crowns from other sources often don't fit right and are more likely to crack.
Are Root Canals Supposed To Hurt?
When done by the right specialist or dentist, root canals shouldn't hurt! While you may feel a little discomfort or sensitivity a few days after your treatment, it shouldn't feel any different from getting a filling in your teeth.
When looking for a dentist, make sure they're a member of the American Dental Association (ADA) to get the best care for your smile. If you need extra care for your root canal, our team can direct you to root canal specialists, also called endodontists.
Which Is Better: Removing the Tooth or a Root Canal?
According to the American Association of Endodontists (AAE), it's always better to save the natural tooth than remove a tooth and replace it with a dental implant. Keeping your natural teeth can help prevent bone loss.
However, if a tooth can't be saved, we have the solution to create a natural-looking tooth with our durable dental implants.
Ready To Schedule Your Appointment?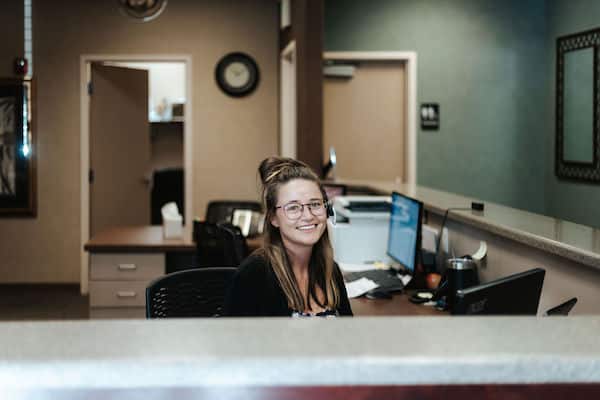 If you're in need of dental treatment, schedule an appointment at Genesis Dental & Orthodontics! We do it all, from general cleanings to orthodontics at most of our locations. We've got locations all throughout Utah and offer appointment times in the evening and on weekends.
Our Sister Practices
You can schedule your root canal within any of our Genesis Dental offices throughout Northern Utah and even our one location in Kansas. You can also schedule one at one of our sister practices: