Straighten Your Teeth With Traditional Braces
If you're looking for a sure way to straighten teeth, traditional braces are the perfect solution. Braces aren't only for teens, they're great for all ages. You may benefit from braces if you want straighter teeth but don't want to worry about wearing aligners. They're also great for smiles that need treatment that's particularly tricky. Braces can treat:
Crowded teeth
Spaced teeth
Overbite
Underbite
Crossbite
Openbite
Having straight teeth is more than creating a smile you are proud to show off. Straightening your smile and fixing your bite has many benefits. It can prevent uneven wear of your teeth, make your teeth easier to clean, and can even help with speech impairments.
Considering orthodontic treatment? Schedule your free consultation with Genesis Dental today!
Why Choose Genesis Dental?
We Have Licensed Orthodontists
If you're considering getting braces, it's important to go to an orthodontist not a dentist because they have different specialties. We have both on our team, so you can get the best care for each type of treatment for everything from traditional braces to cavity fillings in Utah and Kansas.
Convenient Appointment Times and Locations
At Genesis Dental you can choose to get traditional braces at any of our many locations. In fact, you can go to the dentist and orthodontist, all at the same place. With appointment times in the evening and on weekends, it's never been easier to get the dental care you're looking for.
Affordable Treatment
Worried about the cost of high quality orthodontic treatment? If you don't have dental insurance or orthodontics isn't covered, check out our loyalty plan. As a member of our plan, you can save 25% on any orthodontic treatment. Ask our staff to find out how you can start saving today.
Will Braces Affect My Lifestyle?
If you're considering getting braces from us, there are a few things you can expect.
First, you do have to be careful what you eat. When your braces are first put on, we'll walk you through what you can and can't eat. Popcorn, caramel, and sticky candies are just a few things that aren't always braces-friendly.
Brushing and flossing become even more important, as the metal brackets can create areas where food can get trapped. You should visit your dentist for regular teeth cleanings while you have braces. (We can take care of that too.)
You may experience a little discomfort after the first few days and every appointment after. This is completely normal. We recommend over-the-counter pain medication such as aspirin, to relieve any discomfort. Soft foods, such as oatmeal, macaroni and cheese, or smoothies are also easy on your teeth for the first few days of your new braces.
Come in for a Free Consultation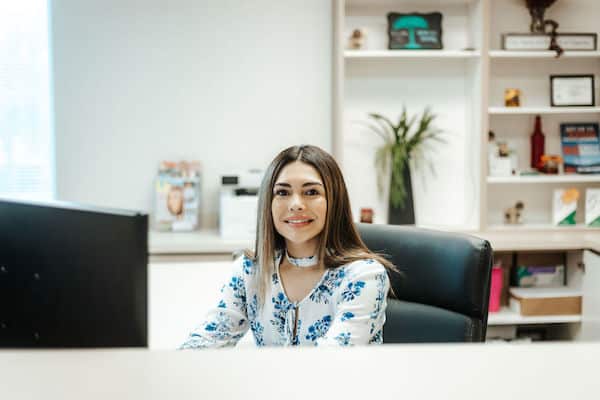 It's important to find the right orthodontist at the right price. Before you've committed to one, make sure to come in for a free consultation with us. As part of your appointment, we'll take x-rays, walk through each treatment option, and provide a general length of treatment and cost estimate.
Give us a call to schedule your appointment!