Frequently Asked Questions
Do you have questions about Genesis Dental? Here you'll find answers to the most commonly asked questions about us and our practice. If you can't find what you're looking for, give us a call at the location you desire. We'd love to help answer any additional questions you may have.
The First Appointment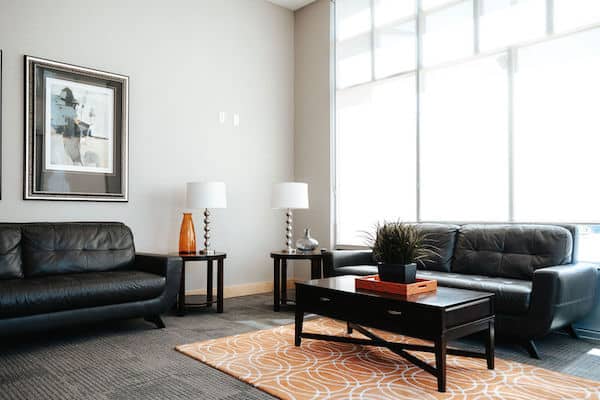 What should I bring on my first appointment?
You will need to fill out a new patient form and a medical history form, which you can download on our website. On the form, it will ask some basic questions about yourself and your mouth's health. You will also need to have your dental insurance information on hand to answer those questions. Please bring the form to your appointment!
What insurances do Genesis Dental accept?
There are benefits to having dental insurance. We accept a number of dental insurance plans. If you'd like to know if we accept yours, give us a call! We're happy to assist you.
Does Genesis Dental serve those with no dental insurance?
Absolutely! Dental treatments should be affordable and accessible. Genesis Dental offers affordable dental and orthodontic care for those who don't have insurance through our loyalty plan. It's 20$ per person per year and you can use it as many times as you want. You don't want to miss learning about this great plan!
How long will my first appointment last?
Genesis Dental is here when you need us. We respect your time and value a personalized experience! Your appointment will vary depending on your needs, but please plan on 1 to 1.5 hours for your first visit.
How often should I see the dentist?
To maintain healthy teeth and gums, seeing a dentist regularly for cleaning and checkups is important. We suggest visiting us at Genesis Dental at least once every six months or twice a year. If you have pain or discomfort in your teeth or gums, don't wait until the six-month mark. Please come in and see us so we can ease the discomfort.
Emergencies
If I have an emergency, can Genesis Dental help?
Yes! We're always available when you need us. If you have an emergency, don't put it off. Call the nearest Genesis Dental location to make sure we have a dentist or orthodontist in the office or on call.
What should I do if my tooth gets knocked out?
Pick up the tooth by the crown and make sure not to touch the route.
Rinse the tooth with water if it's dirty.
Keep the tooth moist.
See your dentist within 30 minutes of your injury.
General Check-Ups & Fillings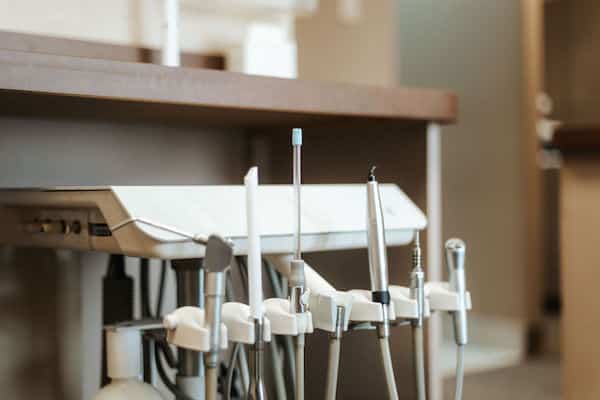 What is included in a routine cleaning at Genesis Dental?
Perform a full set of x-rays to examine all of their teeth.
Clean and polish your teeth.
Provide an assessment of their gum and bone health.
Evaluate the health of their teeth and discuss potential treatment options.
Answer any questions and set up your next appointment, if applicable.
What kind of fillings do you use?
Typically, we provide white amalgam fillings because they last a long time while looking like a natural tooth. However, we are always ready to accommodate your needs. We can provide fillings of other materials by request or in special cases where it might be necessary
What anesthetic options do you offer?
We primarily offer nitrous oxide, also known as, laughing gas.
Dental Implants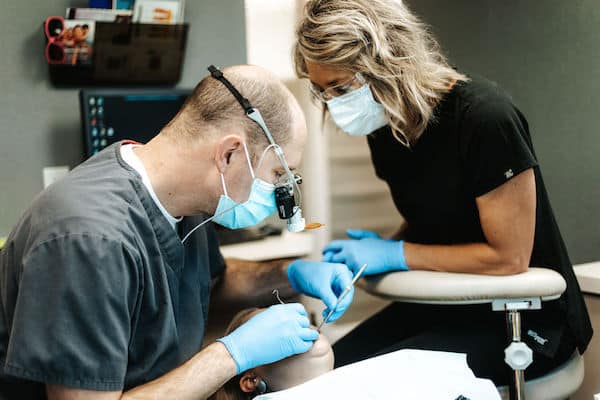 What is the process like for a dental implant? How long does it take?
We typically tell our patients to prepare for a long-lasting, really reliable replacement tooth. It's like having a tooth back. It does take 3-6 months before the process is done and it can entail a number of different steps. We'll walk you through the process during your appointment and answer any questions you may have about your dental treatment.
What materials do you use for the crown?
We use a titanium implant and a lab-built custom lab crown for dental implants. We choose to use these materials to create an implant that lasts a long time and looks and feels like a natural tooth.
How long do dental implants last?
With regular care, a dental implant should last at least 10 years. We strive to take care of your smile and will help provide you with the necessary care to help it last. If you have any other questions about dental implants, please reach out, we'd love to help.
Children
When should I start bringing my child(ren) to the dentist?
AAofP recommends bringing in your child(ren) at the age of 18 months but we suggest no later than two or three years of age. When you bring them to us, we strive to create an experience that helps your children be comfortable at the dentist. We believe that once a child has a good experience at the dentist, they will have a better experience every time.
How do you help my child feel comfortable at their appointment?
We start off by providing a calm and comfortable environment as soon as they walk in the door. Our dentists are well-versed with issues children face and take responsibility to create a great experience with them. When the cleaning starts, we offer a variety of distraction techniques for children such as providing televisions on the ceiling for them to watch.
What things should people know beforehand about bringing their child to a dentist?
We usually like to know:
The dental care of the child at home.
What kind of water system do you have and if it contains fluoride.
Any questions or concerns you have about your child's teeth.
Knowing these questions can help us to better understand and care for your child's teeth.
Cosmetic Dentistry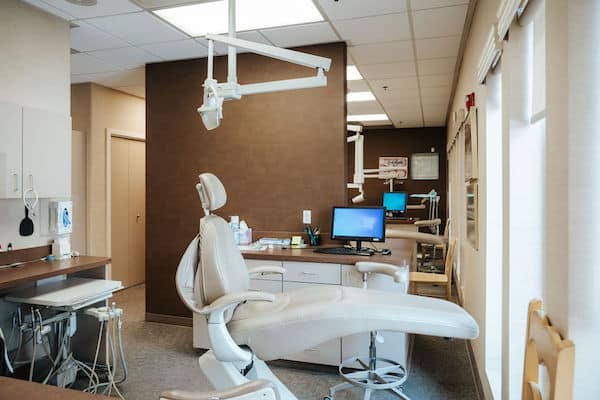 I'm looking to improve my smile. What cosmetic dentistry services do you provide?
We provide a wide variety of services, including:
Teeth whitening
Aesthetic veneers
Total tooth replacement options such as dentures and full arch implants
What Orthodontic services do you provide to straighten teeth?
We offer:
What does the free consultation with the orthodontist look like?
Our free consultation includes an examination by the doctor with a full explanation of the treatment plan, any dental insurance benefits, a cost estimate as well as financing options. This way, you can leave with a full understanding.
Do you offer in-house teeth bleaching treatments?
We offer two options:
A take-home bleach tray system where you get a custom tray matching your teeth then you bleach at home
An in-office bleach system where you come in and get your teeth completely bleached in one or two visits
Will my teeth become sensitive after my teeth whitening treatment?
A common side effect of teeth whitening is sensitivity. The great thing about coming to see the dentist for teeth whitening is that we can treat that sensitivity!
Why do professional teeth whitening vs. over-the-counter?
Professional teeth whitening at a dental office uses a stronger bleach, so you get faster, better results that last longer. A dentist can also help treat sensitivity, which is a common side-effect.
Do you do any cosmetic surgery for gums?
We do! If you're in search of fixing a "gummy" smile, consider gum recontouring. This procedure takes some of the gum away to uncover the natural tooth making your teeth look bolder and more pronounced. The procedure is painless due to numbing before the surgery. After 2-3 days, you should be fully healed.
Do You Need Additional Help?
Feel free to contact us at your specified location, so we can answer any other additional questions you may have!