Located in Tooele
We are committed to people and providing top quality, second-to-none services to our patients, all in an office that feels like home.
We always have the patient's best interest in mind, and our goal is to have you leave with a smile. If you're looking for your new dental family, you've found it. We take care of patients of all ages—young children, teenagers in need of braces, and even seniors in need of dentures and implants. We do it all!
If it's time to schedule your next dental appointment, choose Bright Smiles Dental in Tooele. Schedule your appointment by calling us at 435-843-0225. We're open in the evening and on weekends to make it easier to fit an appointment in your busy schedule.
Meet Our Dentists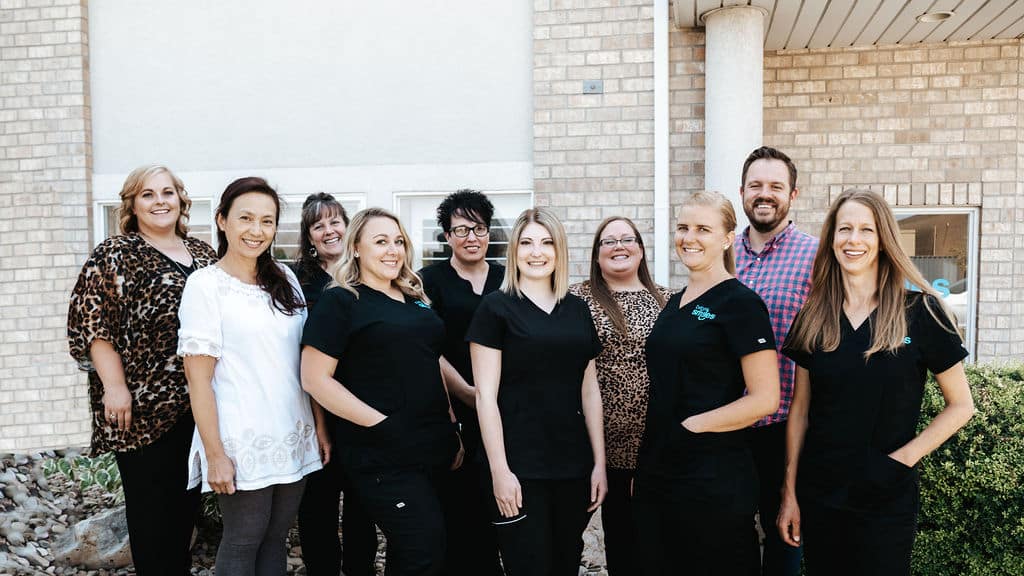 We've got a team of dentists ready to care for your smile. Our main dentist, Dr. Visser goes above and beyond with dental care on everything, from general procedures to dental implants to cosmetic dentistry in Tooele, Utah. Other places might only be interested in your wallet, but not us. Dr. Visser strives to provide the best care and is happy to explain why he recommends each treatment.
You can come to him for:
Address
112 S 100 W
Tooele, UT 84074
Call or Text Today!
Hours
Monday: 9:00 am – 4:00 pm
Tuesday: 9:00 am – 4:00 pm
Wednesday: 8:00 am – 5:00 pm
Thursday: 9:00 am – 4:00 pm
Friday: 7:00 am – 2:00 pm