Genesis Dental of Magna
Always Striving for the Latest and Greatest
If you're looking for a local dentist in Magna, UT with the latest tech and treatments, look no further than Genesis Dental. Conveniently located inside the Magna medical center, you can get different types of medical treatment all in the same place. We work hard to create an atmosphere that is comfortable and pleasant.
Staying up-to-date with the latest is what we care about in this dental office. We're constantly striving to provide better care for our patients. From the second you walk in the door, we hope you'll feel comfortable in our care.
Meet Dr. Daniel Ellingson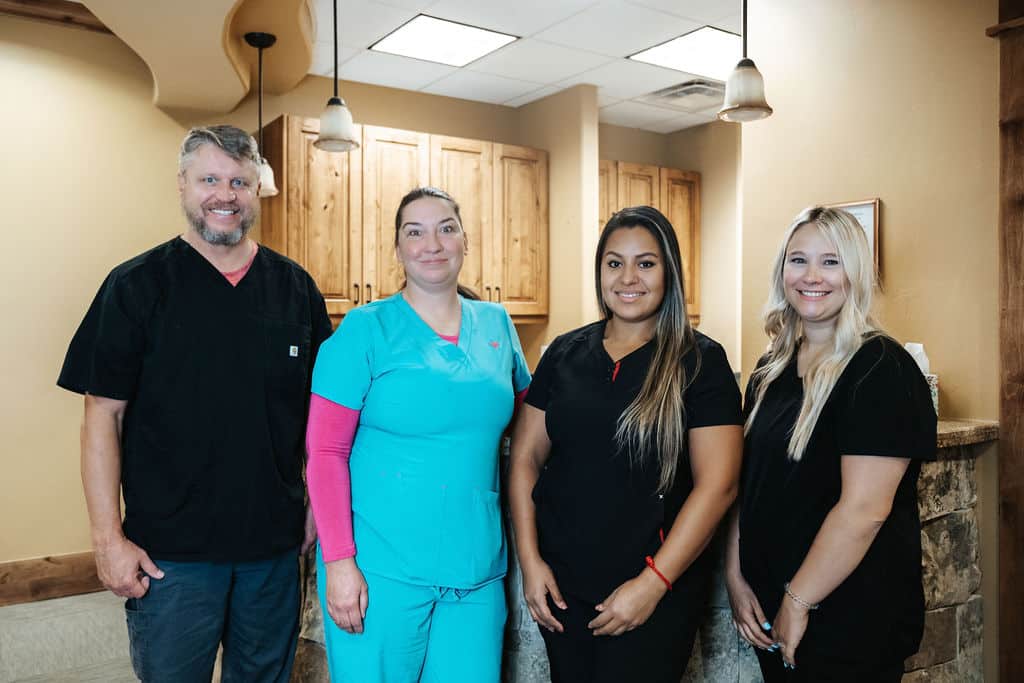 Our dentist at our Magna location Dr. Ellingson is a perfectionist and constantly strives to improve and provide even better treatments for his patients. He firmly believes in continuing his education, and with over 20 years of experience, he's learned how to provide high-quality treatment, including those often left to specialists, such as root canals or dental implants in Magna, Utah.
You can come to us for:
If you're looking for a dentist in Utah that provides the best care for your smile, choose Dr. Ellingson. Call us today at 801-250-0450 to schedule your appointment.
Address
3665 S 8400 W | Suite 250
Magna, UT 84044
Call or Text Today!
Hours
Monday: 12:00 pm – 7:00 pm
Tuesday: 12:00 pm – 7:00 pm
Wednesday: 8:00 am – 6:00 pm
Thursday: 7:00 am – 2:00 pm
Friday: 7:00 am – 2:00 pm
Saturday: 7:30 am – 12:00 pm