Dentist in Salt Lake City UT
Genesis Dental of Salt Lake
A Whole New Level of Family Care
As local dentists in Utah, Dr. Michael Boyack and Dr. Richard Blackhurst provide great dental care with a friendly touch. Our dental office is located snugly in downtown Salt Lake City, you'll love our family-friendly atmosphere. We always make sure we're up-to-date on the latest dentistry techniques, and our location is so easy to get to from school or work. Plus, with convenient appointment times during evenings and on weekends, you can't beat our accessibility! Choose an appointment time that actually works for you.
Our staff is full of team players all focused on one thing: providing you the best care. Our hygienists are gentle, kind, and love to get to know you. You may be in only once every six months, but we always treat you like you've never been gone! We are sure you'll love the atmosphere at Genesis Dental.
Our services include:
Family dentistry in Salt Lake City, Utah
Cosmetic dentistry in Salt Lake City, Utah
Let Our Team Take Care of You
We have a few dentists on our team who take good care of our patients at our Salt Lake location: Dr. Michael Boyack and Dr. Richard Blackhurst. Dr. Boyack always has his patients' well-being at the front of his mind, and we know you'll be able to see it too. Combined, they have decades of experience and are still continuing to perfect their craft.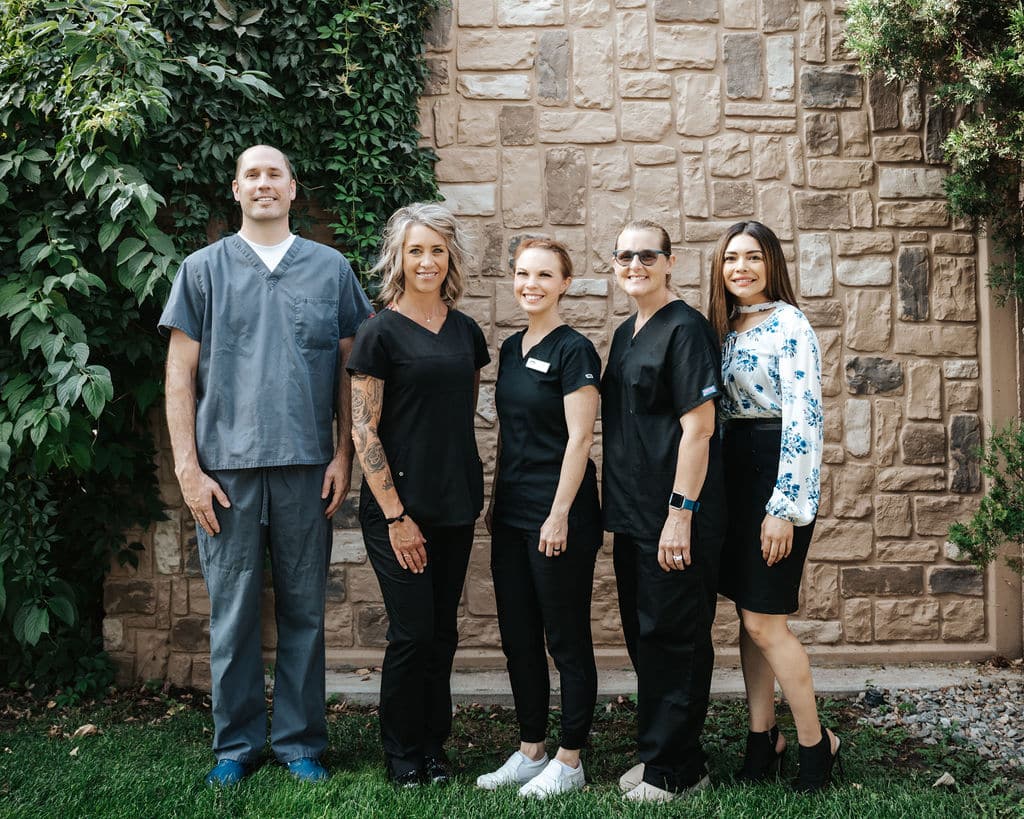 We do it all, from pediatric dentistry to orthodontics with the help of our orthodontists. You can come to us for:
Dental emergencies
Teeth whitening
We're Right Next to The University of Utah
If you need a conveniently located SLC dentist, then look no further. Our location is in the middle of Salt Lake City. Are you a student at The University of Utah? Make an appointment after class! We're right across the street from the Salt Lake Regional Hospital. You can also find Coffee Noir just down the road! Have a student at Wasatch Elementary School? Schedule an appointment after the bell.
Get Great Care For Your Smile
No matter how long it's been since the last time you went to a dentist in Salt Lake City, UT, come to Genesis Dental of Salt Lake! Call or text us today at 801-448-0225 to schedule your appointment.