September 22, 2020
Invisalign Vs Braces – Which is Right For You?

Are you considering your options to correct you or your child's teeth? Braces and Invisalign are two of the most common cosmetic procedures to correct teeth placement as well as improving your smile and health. Having the correct information to weight your options can make for an easier decision and smoother process. That's why we, at Genesis Dental, want to talk about the advantages and disadvantages to both. We've built a visual reference and you can read more in-depth below!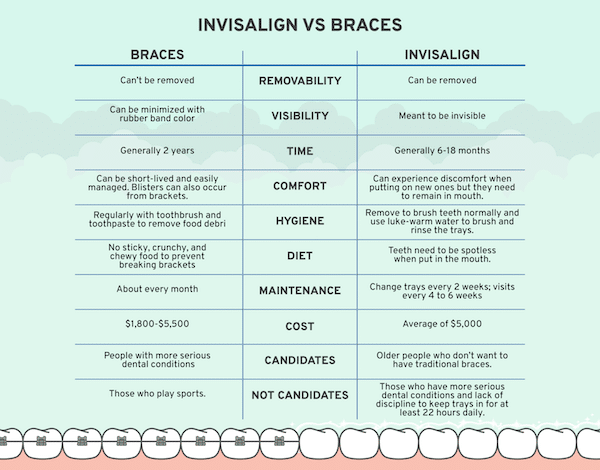 Learn About Invisalign
Invisalign is a teeth correcting treatment that uses clear tray aligners. These aligners are created using molds of your mouth. Different aligners will be used throughout the process to correct your smile. They are usually changed out every one to two weeks which is determined by what your dentist sees best.
The Advantages of Invisalign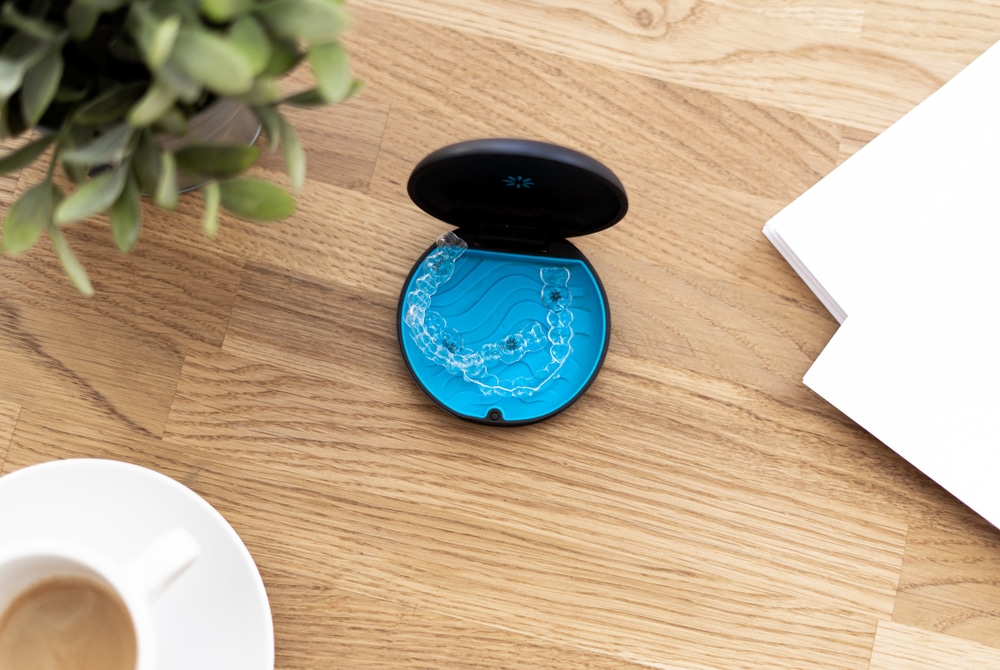 When it comes to choosing Invisalign, we want to highlight the three most important advantages:
Removability
Visibility
Time
Removability
Invisalign has the unique characteristic that traditional braces don't have in that they can be removed. With traditional braces, you would not be able to take off your braces to better clean your teeth through brushing and flossing or eat whatever food you want. Invisalign aims to solve this problem.
When it's time to eat, simply take off your aligners, put them in a safe place, and enjoy your food. There's no worrying about what foods you can eat that won't get stuck in your braces. With Invisalign, you can eat what you want. However, there is one extra step. When you're done, you'll need to brush your teeth and make sure your aligners are clean before inserting them back into your mouth.
Visibility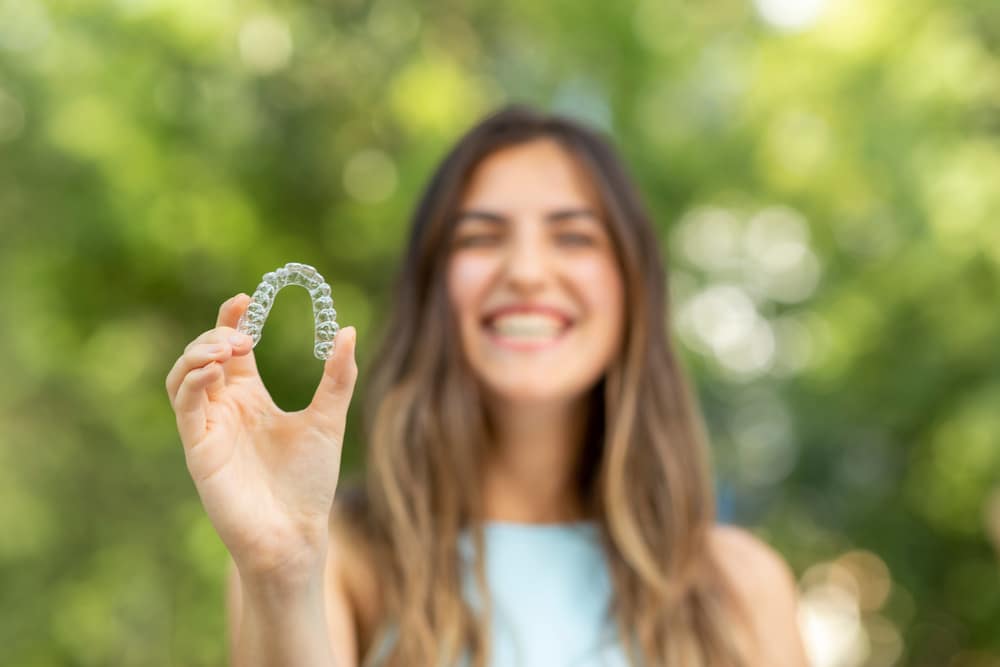 Many people opt for Invisalign over traditional braces for visual appeal. Traditional braces are bulky and, even with lighter bands, are still very visible. Because Invisalign aligners are clear, they are way less noticeable than braces. Because of their less noticeable appearance, adults and working professionals favor Invisalign because of this quality.
Time
The general time frame for a person to have Invisalign is about 12 to 18 months depending on the patient's needs. Traditional braces are often 18 months to 3 years. This general time frame is given under the condition that the aligners are worn 22-24 hours a day. If the aligners aren't worn, your results and treatment time will be longer than expected.
The Disadvantages of Invisalign
There are a couple of the most common hindrances people face. They are the maintenance and cost. Let's look a little deeper as to why.
Maintenance
The maintenance for Invisalign can be a little time consuming on a daily basis. You need to take your trays out and clean your teeth every time you're done eating to prevent any food from getting stuck in your teeth and causing some unhealthy damage. Along with this, Invisalign trays need to be changed every two weeks. Usually they will be sent to your house and you simply need to replace the old ones with the news, however, making sure you're changing them can take more time and effort than traditional braces that stay in your mouth.
Cost
The average price for Invisalign is anywhere from $3,000 to $7000. Now, your insurance may cover some of this cost. However, compared to traditional braces, Invisalign can be the more expensive option. We, at Genesis Dental, will work with you and your insurance for the lowest cost possible for your unique situation.
Learn About Metal Braces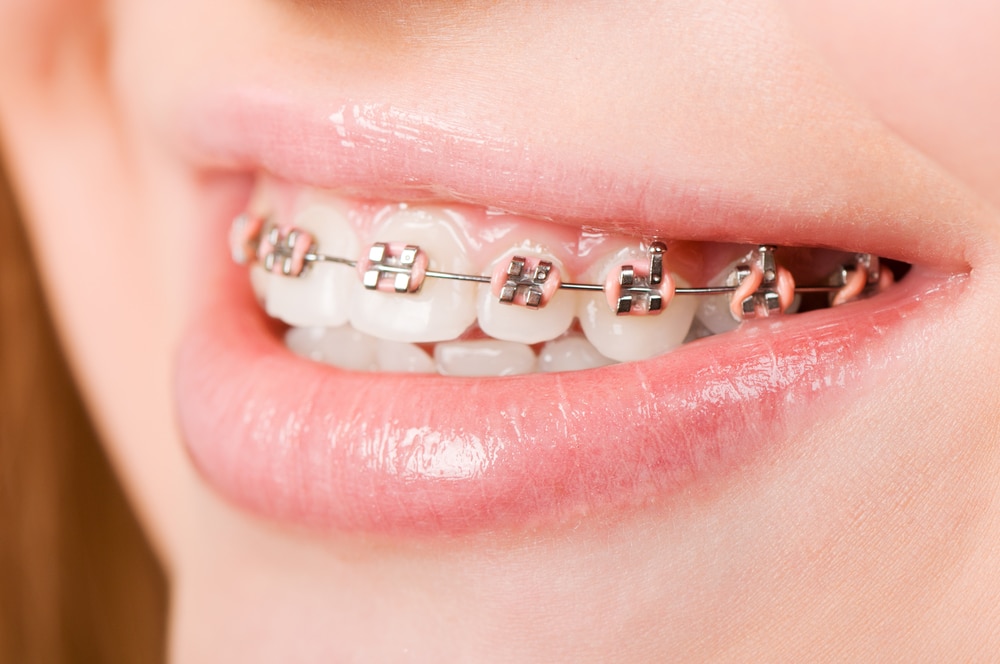 Metal braces, also known as traditional braces, are the most common form of teeth correcting services having been around since 400 B.C. Braces are made of metal brackets that are glued to the enamel of each tooth with metal wires connecting the brackets. These wires are what help mold and shape your teeth over time.
The Advantages of Braces
When it comes to traditional braces, our picks for the two most important advantages are maintenance and cost.
Maintenance
Maintenance for traditional braces, in the long run, can be an advantage to other treatments. While you will have to visit an orthodontist every 4 to 6 weeks to get them tightened, traditional braces can't be removed. For those who lose their possessions easily, this could be a great attribute because you don't have to worry about where your braces are since they're always in your mouth.
Cost
The cost for traditional braces can also be an advantage. The specific cost is determined by a number of factors such as the type of treatment, the duration, the orthodontist, location, and insurance. However, traditional braces can be a little cheaper than other treatments. The average price without insurance is around $2,500 to $6,000.
The Disadvantages of Braces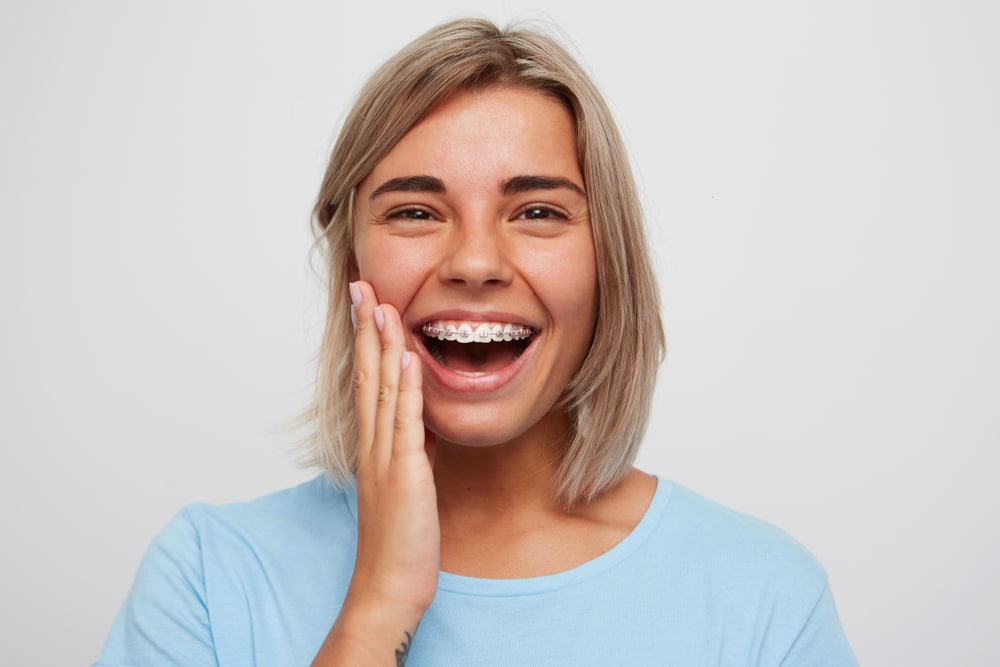 There are three main disadvantages with braces:
Removability
Diet
Visibility
Removability
Although the removability factor can be a positive factor for some, not being able to remove your braces can have some negative consequences such as food in your teeth and a lack of hygiene. With all that metal in your mouth, food can get stuck in many places. The best way to get the food unstuck would be to brush and floss. We all know that flossing can take extra time. However, when you have braces it can take even more time. Setting aside time to create a flossing routine is a necessity when having braces, because if you don't, your chances of gingivitis can increase.
Diet
Unlike Invisalign, braces can't be taken out of your mouth when you eat but are permanently attached to your teeth until the treatment is over. When it comes to your diet, you will need to take extra precautions so your brackets aren't popped off and have to be reattached or replaced. Foods you should try and avoid with braces are anything sticky and hard such as popcorn, apples, candy, gum, and ice.
Visibility
Traditional braces are definitely more noticeable than Invisalign. For those that want a less noticeable teeth correcting treatment, braces might not be the way to go. For the most part, they are pretty bulky and noticeable even with clear brackets.
Explore Your Options at Genesis Dental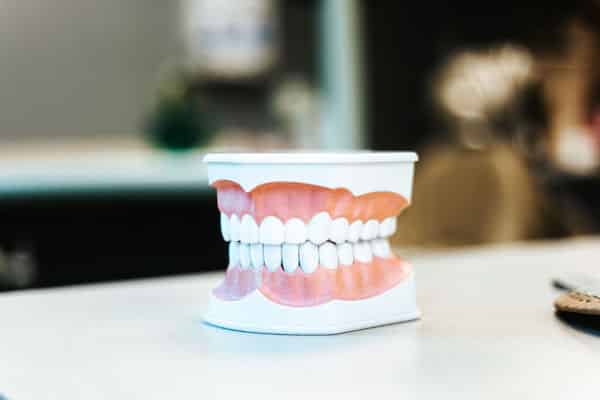 Do you want to learn more about a teeth correcting treatment for you? Genesis Dental offers Invisalign and traditional braces. Call us today to set up an appointment to talk more about what treatment is best for you and your needs!
Our Sister Practices
We're proud of our Genesis Dental family! We have multiple dental offices throughout Northern Utah and even one in Kansas. We also have several other dental and orthodontic brands that are part of our Genesis Dental family: