Genesis Dental
of Magna
3665 S 8400 W | Suite 250
Magna, UT 84044
801-250-0450
Genesis Dental Office in Magna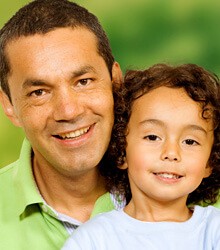 At Genesis Dental, we recognize that nearly all the people who come into our office have something they want to improve about their smile. Maybe you have a chipped tooth, maybe you want whiter teeth, or maybe you even need to replace some missing teeth. Do you want the dazzling, perfect smile of a red carpet celebrity? There is no reason for you to hesitate to come into Genesis Dental of Magna for a smile makeover. Our dental staff can give you the glamorous results without the big-ticket pricing. We make your appointment easy, safe, painless, and rewarding. Here are a few of the things you can expect from our modern office.
Comfort
We never want a patient to feel uncomfortable in our office. We understand that many people do not enjoy going to the dentist, and that most often, their fears stem from past experiences of feeling pain or discomfort. We are dedicated to helping you overcome any anxiety you feel about the dentist's chair. We make our procedures as pain-free as possible, while helping to relieve your fears and anxieties from the moment you call us. Our friendly, personable staff can provide you with tips and detailed information so you can feel comfortable with your dental treatment. We also take the time to get to know you so you can feel like a familiar face whenever you come in.
Affordability
We know that smile makeovers can be expensive. We work to keep our costs low and to assist with insurance billing for all of your dental procedures. We offer a full range of general, surgical, routine, and cosmetic dental procedures for competitive prices. If you are looking for the highest level of dental excellence for the best prices, we can help.
Thorough Care
We can address a variety of dental concerns from the routine to the major. We can help you maintain a healthy smile at your routine check-ups with these services:
Dental cleaning
Fillings
Halitosis treatment
Night guards
Oral hygiene
And more
We also provide thorough and complex dental care for more specialized needs. Your smile is an important part of your life and your health. Missing teeth or painful teeth can affect your confidence and your everyday ability to eat and talk comfortably. Speak to our Magna dentist about how these treatments can help:
Braces
Bridges
Dentures
Implants
Invisalign
Veneers
Whitening
And others
Our dental staff will work with you personally to determine the best dental care for your mouth. Call Genesis Dental of Magna today and take your first step toward a gleaming celebrity smile.
Read Our Reviews:
Average rating:
5 reviews
Jul 20, 2017
Dr Dan & his crew always takes care of me. After a few bad dental experiences in the past somewhere else, it feels good to turn to them knowing they'll take good care of me.Grateful for Genesis Dental.
May 9, 2017
Everyone was so helpful and professional. Thank you to all for a good experience which often in the past with other dentists have not been so helpful. Franklin felt the same way about his experience.
Apr 11, 2017
The pediatric dentist is amazing. My son has a horrible gag reflux and he took care of him and worked with him amazingly! And Jose the tech was so good with my son! Made sure he was comfortable and kept me informed through the process! Thanks Genesis Dental!
Oct 18, 2016
I always hated the dentist until I went to Genesis Dental of Magna. They are quick, thorough, and friendly. Dentist appointments are painless now and I actually look forward to getting my teeth cleaned. I recommend Genesis Dental of Magna!!!
Jul 11, 2016
This place is clean and presentable, which always makes me feel better when walking into a dentist or doctors office. If they can take the time to tidy up for you than you know they value there patients. Everyone is always so kind, they listen to what your questions and concerns are and see how to fix and help. I recommend this place for there friendliness, wonderful staff.
Hours of Operation
| | |
| --- | --- |
| Mon | 8:00 am – 6:30 pm |
| Tue | 7:00 am – 2:00 pm |
| Wed | 8:00 am – 5:00 pm |
| Thu | 7:00 am – 2:00 pm |
| Fri | Closed |
| Sat | Closed |
| Sun | Closed |