August 1, 2022
Damon Braces: Straight Teeth Without Conventional Braces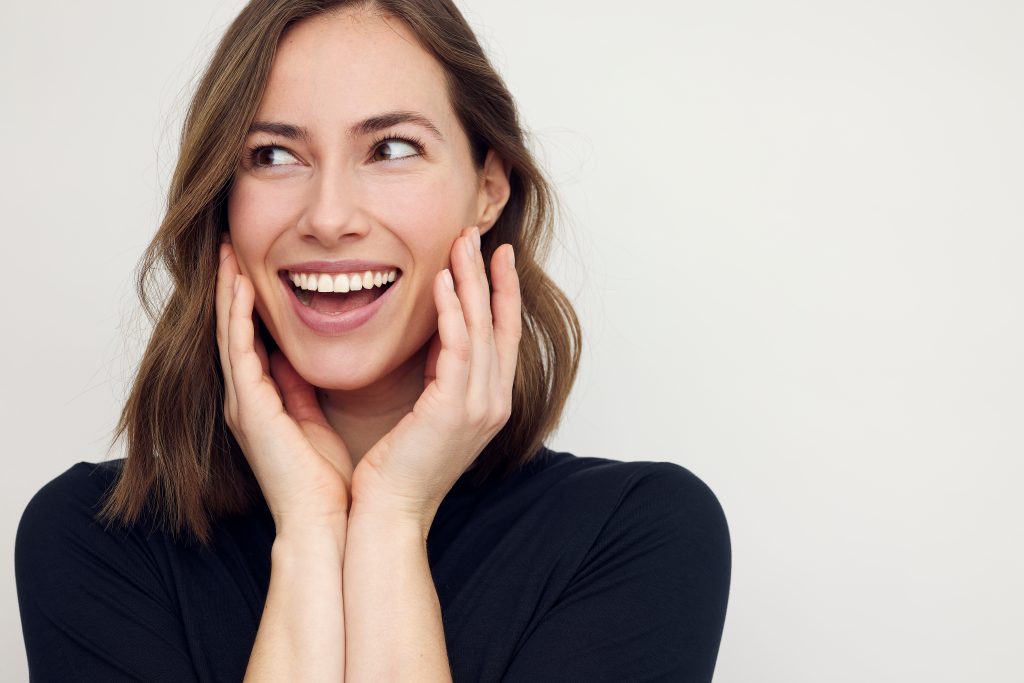 Are you unhappy with your smile? At Genesis Dental of South Jordan, we can help you get the smile you've always wanted without all the pain and discomfort using Damon braces. With Damon braces in Magna, you won't have to deal with the hassle of traditional braces. Damon braces are different from conventional braces because they use self-ligating brackets. This next-gen design builds upon conventional metal braces' tried and true method. 
Introducing Damon Braces
You're never too old for a straight smile. Whether your teeth are crowded, gapped, or have shifted out of alignment, our Damon braces in Magna, Utah, can help—they include all the effectiveness but without the drawbacks of conventional braces. Here's everything you need to know about Damon braces and why they may be the right choice for you.
What Are Damon Braces?
Damon braces are a type of metal braces that use self-ligating brackets and high-tech archwires to move teeth more quickly and comfortably than traditional braces. With Damon braces, there is no need for the painful tightening appointments that come with other types of braces. 
Damon braces use a slide mechanism to hold the archwire in place, which reduces friction and helps teeth move more freely. The brackets are also smaller and less noticeable than traditional metal braces. As a result, Damon braces are more comfortable to wear and require fewer adjustments than other braces. 
Are There Any Disadvantages to Wearing Damon Braces?
The only significant disadvantage to wearing Damon braces is that they may be more expensive than traditional metal braces. However, many insurance plans cover the cost of braces, so be sure to check with your provider to see if Damon braces are covered under your plan. And many patients find that Damon braces are well worth any extra costs because of their advantages over other orthodontic treatment methods.
Please schedule a consultation with Genesis Dental & Orthodontics so that we can provide you with cost estimates of your customized treatment plan. 
What is the Process?
The process of getting Damon braces in Magna is similar to the process of getting traditional braces. First, you will need to schedule a consultation with one of our orthodontists to see if you are a good candidate for Damon braces. If you are, the orthodontist will take x-rays and photos of your mouth and teeth. Then, the orthodontist will discuss your treatment options with you and answer any questions you may have.
If you decide to move forward with Damon braces in Magna, the next step is to have impressions of your teeth taken. We use these impressions to design your braces. Once your braces are ready, you will return to the orthodontist to have them placed on your teeth. The orthodontist will then adjust the braces to ensure they fit properly. You will need to return to the orthodontist for regular adjustments as your teeth begin to straighten.
The entire process can take several months to a year, depending on the severity of your dental issues. But once your braces are off, you will love your new smile and have the confidence to show off your healthy teeth.  
Damon Braces in Magna
If you're considering straightening your teeth but dread the thought of wearing conventional metal braces, Damon braces in Magna may be the right choice for you. With their self-ligating brackets and high-tech archwires, Damon braces can provide an exceptional orthodontic experience—without the discomfort or lengthy treatment time associated with other types of braces. Speak with our team to see if Damon braces are right for you.
Call us today to schedule a free consultation with Dr. Jensen or Dr. Boyack! We can't wait to work on your smile and help you gain straight, healthy teeth!