December 1, 2021
Invisalign for Adults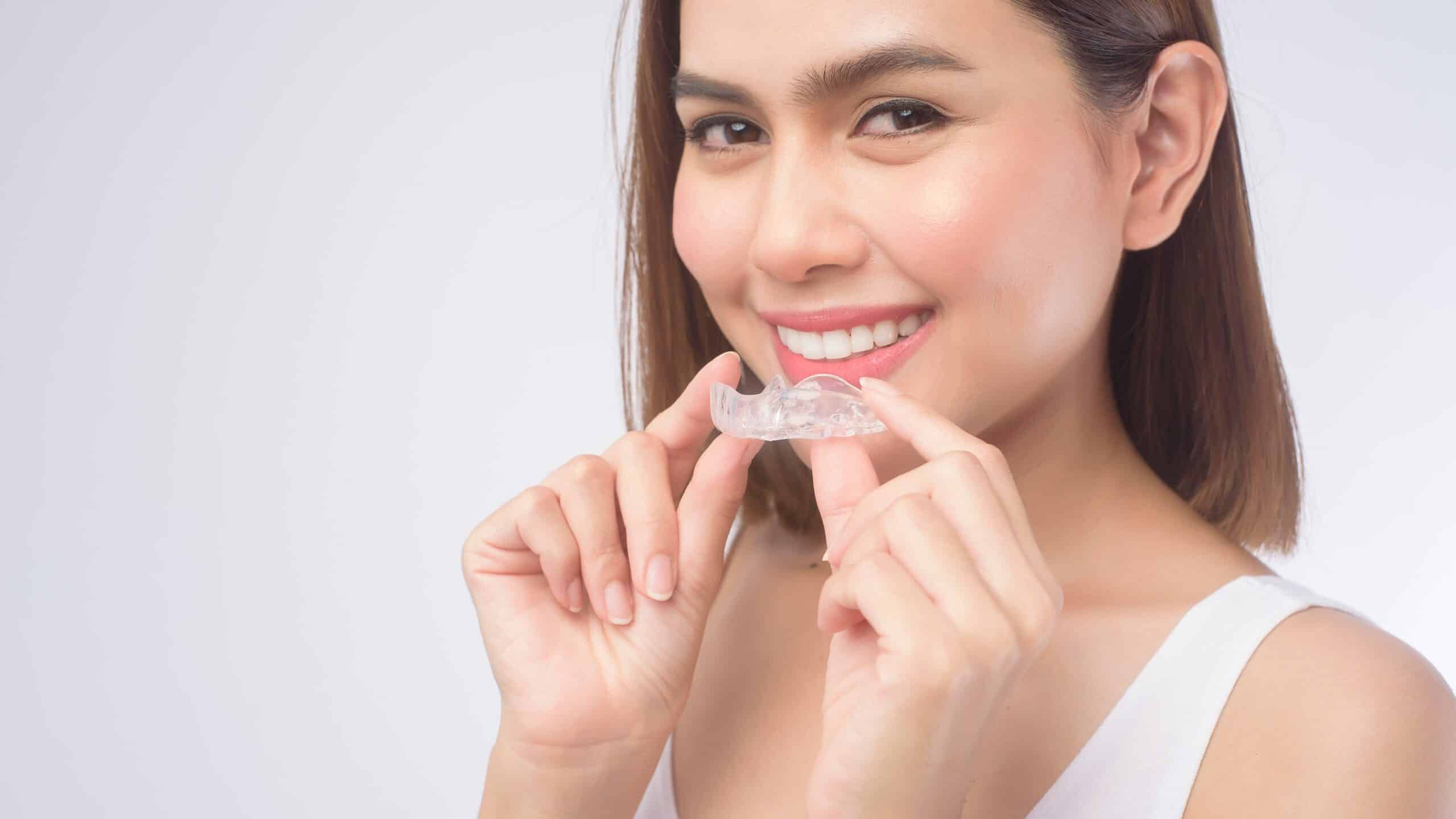 Invisalign for adults is the quickest and most affordable solution to a straight smile, whether you've had braces before and your teeth have shifted back, or you're just now wishing to repair some alignment difficulties. All individuals who want to improve the appearance of their smile by correcting misalignment can get Invisalign at Genesis Dental and Orthodontics. Each of our offices in Utah and Kansas offers Invisalign treatment for adults. Continue reading to learn more about Invisalign's various advantages.
How Does Invisalign Work?
Today, adults are increasingly opting for Invisalign to straighten their teeth. Additionally, Invisalign can also address overbites, underbites, and crossbites. Invisalign treatment begins with a consultation with one of our dental professionals to discuss your desired outcomes and address specific issues. To build your detailed treatment plan, we will take impressions, digital x-rays, and pictures of your teeth. If you are interested in getting started on this process, come into our office today for your consultation. The first visit will be creating a treatment plan for you, and at a later date, you will receive your aligners.
Once you receive your aligners, you should wear them at least 22 hours per day, except for eating and oral hygiene. You'll need to visit the dentist every 3-4 weeks to get a fresh set of aligners. Each group is designed to help you get closer to your goals. When you don't wear your aligners, the time it takes for your teeth to shift is longer, slowing down the entire process. The only way to progress in the Invisalign treatment is by wearing your aligners, even if they may be annoying at first. 
Benefits of Invisalign for Adults
To all adults in Utah and Kansas, it is never too late to straighten your teeth and get a smile that gives you confidence. No matter where you live, you can visit one of our dental office locations for treatment. 
One of the most significant advantages of Invisalign is that it is virtually undetectable! Many adult patients are hesitant to have orthodontic treatment because they are uncomfortable with the idea of wearing traditional metal braces and bringing attention to themselves. With Invisalign, you may achieve your smile goals while attracting little to no unwanted attention to your grin.

Invisalign allows you to save time. When wearing metal braces, you must visit the dentist regularly to have the wires and brackets readjusted and tightened. The majority of the Invisalign process is accomplished in the comfort of your own home. The only exception is going to the dental office to receive new aligners. 

It is well known that Invisalign produces outstanding outcomes in a shorter time than traditional braces. Your treatment time depends entirely on the number of modifications required; however, Invisalign typically takes 10-14 months to complete, whereas traditional braces can take up to two years to complete.

Because traditional braces are not removable, performing basic dental hygiene at home becomes more difficult. By removing the aligners each day to properly clean their teeth, Invisalign allows patients to maintain optimum dental health.
Invisalign is an excellent treatment option for patients of all ages. Invisalign can correct dental concerns and straighten your smile. Please get in touch with us if you're interested in Invisalign! All individuals seeking to improve their smiles can get Invisalign at Genesis Dental and Orthodontics. Each of our locations in the state of Utah and Kansas can offer you Invisalign. Be sure to get in touch with us as soon as possible to schedule a consultation and discuss your timeline. We are excited to assist you!