January 3, 2022
Benefits of Traditional Braces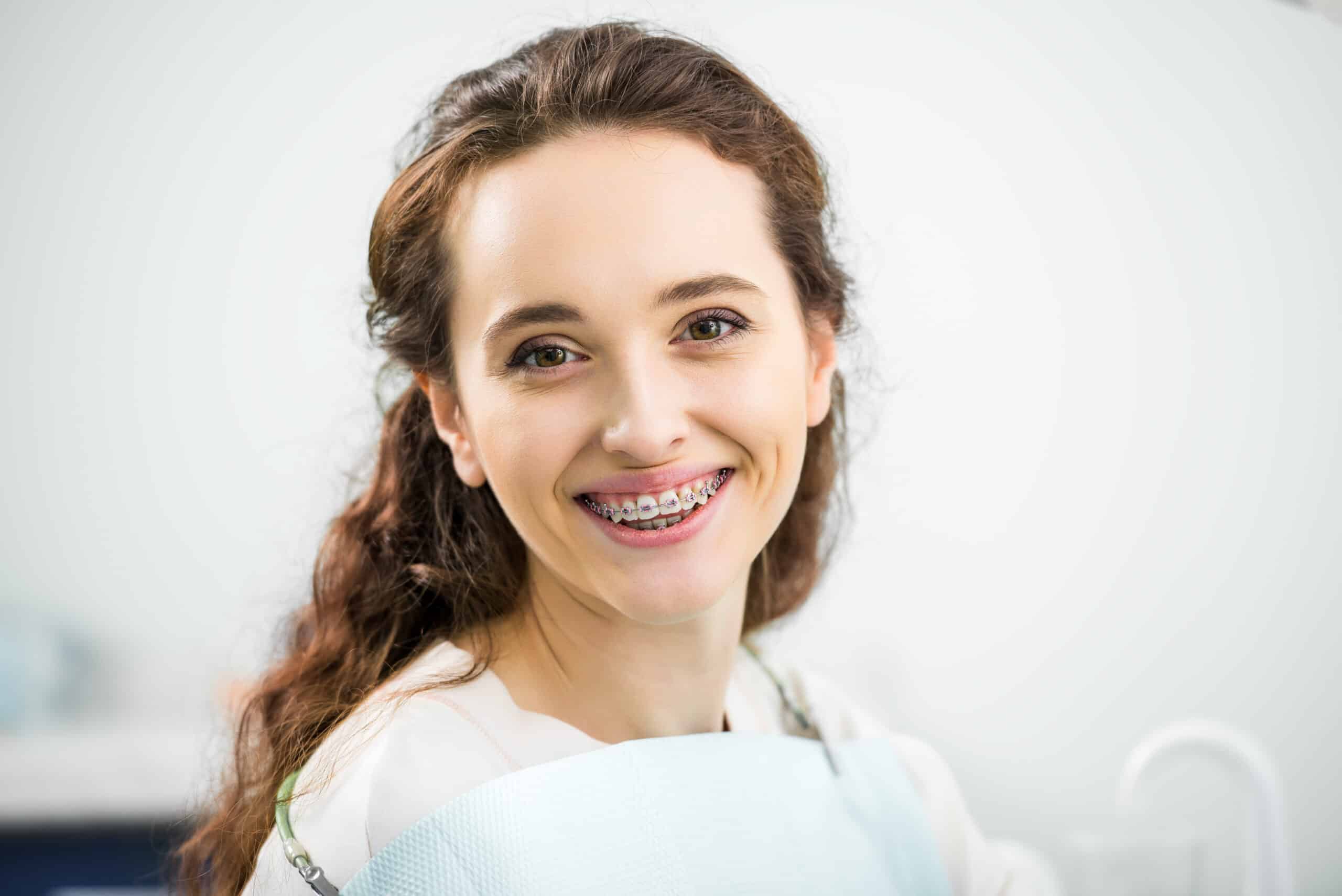 You are probably interested in a straight, dazzling white smile, no matter who you are. All individuals who align their mouths can benefit from traditional braces available at Genesis Dental and Orthodontics. We offer conventional braces at any one of our Utah and Kansas dental offices. Teenagers most commonly use metal braces; however, adults can also use them. This strategy has been demonstrated time and time again to be effective. Metal braces can help you reshape and improve the appearance of your smile.
The main reason people use braces is to improve the alignment of their teeth. However, traditional metal braces can correct many other oral issues as well. These include correcting overbites, underbites, crossbites, and correcting overcrowding. The process is quick and effective and will give you noticeable results.
Traditional Braces Procedure
Receiving traditional braces is an extensive process, but it is painless. We have provided the best comfort possible for you while you go through the process. Metal brackets are cemented onto the surface of each tooth. This process can take a long time because no moisture can be in your mouth, as it will prevent the adhesive from working correctly. The orthodontist will work to keep your mouth as dry as possible with different tools. Once the brackets are secured, the wire can be attached. 
Each bracket is designed to clip onto a wire. The wire is U-shaped and runs along the patient's mouth's centerline. The wire tugs on each tooth, causing it to move into a more straight position. The traditional braces will move all of your teeth into the desired place over time. The archwire must be adjusted to perform correctly in moving the teeth into a straighter alignment. You will need to visit the dentist several times during the procedure to have your wires tightened. Tightening the wire keeps the process going and prevents your teeth from returning to their previous position.
The length of your procedure will depend on the misalignment you began with and all of the problems you want to correct. The average time, however, is 10-12 months. When you express your interest in traditional braces, we will have you in for a consultation and discuss and create a personalized treatment plan for you. We want you to have complete clarity with the procedure from the very beginning. 
Benefits of Traditional Braces
Metal braces are sturdy and long-lasting. They've been demonstrated to work. It's a method that patients know they can rely on every day.

Braces are meant to correct more than just misalignment issues. 

Metal braces are permanently attached to your teeth, making it incredibly difficult to damage or lose them.

Traditional braces are one of the most affordable ways to straighten your teeth. 
If you are interested in traditional braces, please reach out to us! The process is a long one, and the sooner we get you started on a treatment plan, the better. We are professionally trained and educated on how to help patients with metal braces. You can know that you are in the best hands possible here at Genesis Dental and Orthodontics. No matter which of our locations you visit in Utah or Kansas, we are here to help you get a smile that you love and gives you confidence! Give us a call today!