Your Local Magna, UT Dentist
At Genesis Dental, we do everything we can to ensure that you have a positive and comforting experience while in the dental chair. As soon as you walk into our office we want you to know you can count on us to take care of you and your smile.
Staying up to date with modern dental technology and improved procedures is very important to us here at Genesis Dental. Our dentist and staff are dedicated to providing you with the highest quality dental care you can receive by staying trained and educated with all procedures and technology.
About Magna
If you love a small town surrounded by beautiful scenery, and a wonderful community, Magna might be the place for you to put down your roots. Magna resides in Salt Lake County, right on the Great Salt Lake and is about 15 miles outside of Salt Lake City.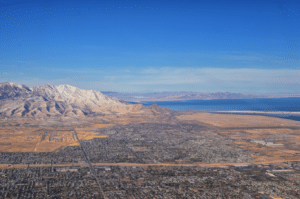 Being right on the Great Salt Lake, summer sunsets over the lakes' marina is a breathtaking sight. During the winter months, the residents of Magna enjoy the beautiful snow-covered Oquirrh Mountains.
Because Magna is only about 15 miles away from the city, it has attracted a lot of working couples and families. This quiet suburb of Salt Lake City offers a great education for children, job opportunities, and a low cost of living.
We have loved being here in Magna and helping the community with all of their dental needs and we are looking forward to many more years to come.
Dr. Daniel Ellingson
Dr. Ellingson has been dedicated to helping individuals fix and maintain their smiles for over 20 years, and counting. Unlike other general dentists, Dr. Ellingson has specialized in most dental procedures usually left to specialists such as; root canals, dental implants, and orthodontic work.
Dr. Ellingson is constantly striving to provide his patients with the highest quality treatments for all of their dental needs.
Come Say Hi
If you are in Magna, Ut, or any surrounding area and have been searching for a dedicated and high-quality dental office for you and your family, please come in and see us! Genesis Dental has a dedicated staff and dentist ready to help you!