November 1, 2021
Invisalign for Teens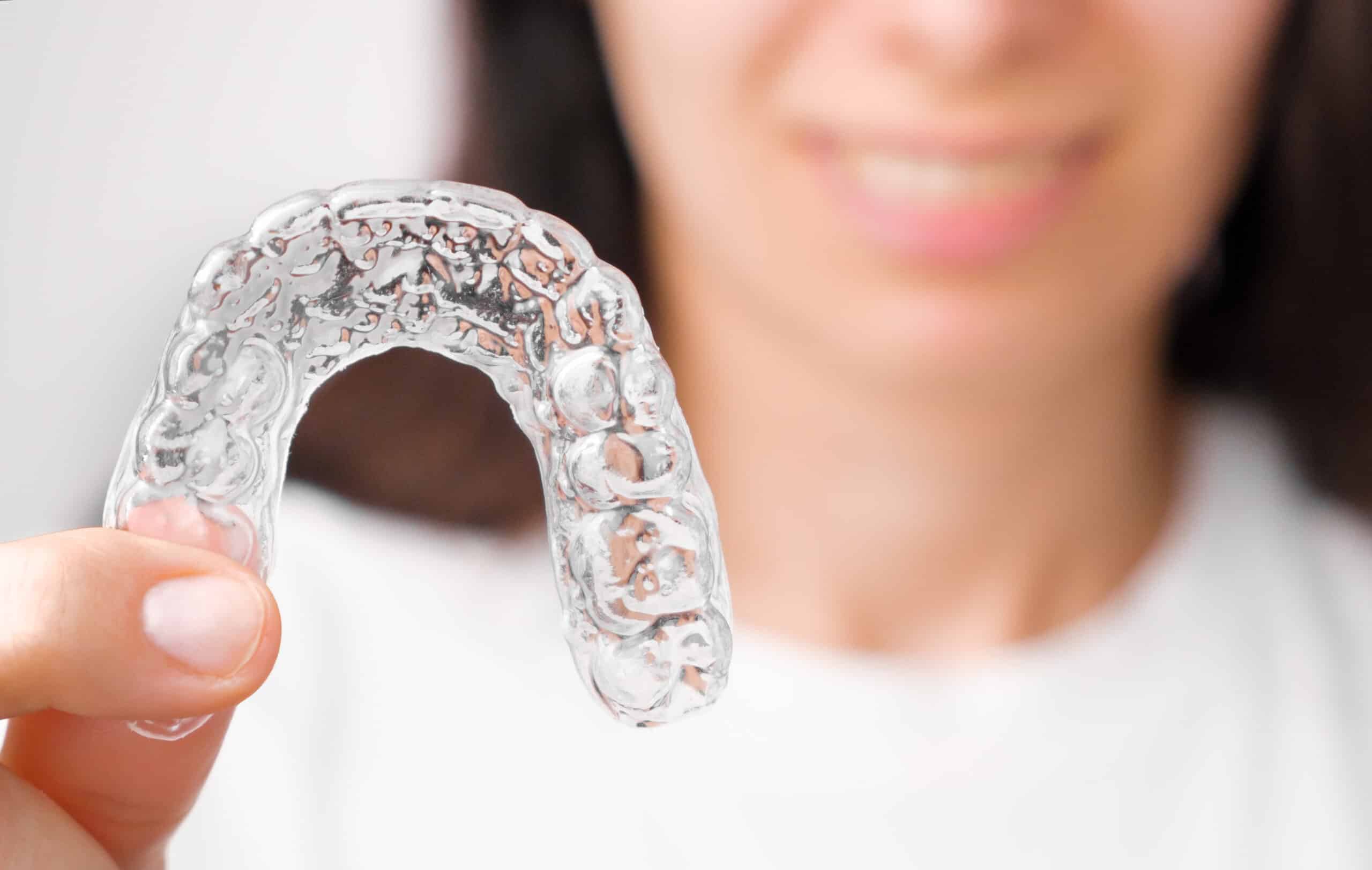 For quite some time, metal braces have been the "norm" among teenagers. Teenagers frequently want braces or other orthodontic treatment in the hopes of correcting their teeth at a young age. Fortunately, there is an alternative to using wires, brackets, and elastics to straighten teeth. Invisalign for teens is the most popular method of teeth straightening. Get Invisalign at Genesis Dental and Orthodontics at our Utah or Kansas locations. We wish to help each adolescent achieve a straight grin as soon as possible while maintaining their self-esteem.
How Does Invisalign Work for Teens?
Invisalign is a method of straightening teeth using a series of custom-made transparent plastic aligners. Your dentist will make imprints of your teenager's teeth when they visit our office to create the aligners. We create each aligner using digital technology to move your teen's teeth into a straighter position based on the desired results. You should wear the aligners for 22 hours per day, only removing them for eating, brushing, and flossing. We will take the impressions and the x-rays necessary to make the aligners at one visit to the dentist's office. At a later date, you will return to the office to receive your custom pair of aligners. 
It would help if you planned to visit the dentist every 3-4 weeks to monitor your progress and receive a new pair of aligners. The aligners move your teeth into a straighter position slowly. Teenagers may be hesitant to use aligners because they may feel unpleasant at first. Some initial side effects of Invisalign aligners are that they can cause a lisp or cause your teen to generate more saliva. We understand that these are undesirable, but all of these issues will be resolved as your teen continues to wear their aligners. If your teen does not like that reasoning, there is a solution to ensure that teenagers wear their aligners.
One way to ensure teenagers wear their aligners is with a blue dot. A blue dot will appear on the rear of each set of aligners that your teenager receives. The dot will gradually turn white as they continue to wear their aligners. Teenagers won't get their next set of aligners until the blue dot has disappeared. The blue dot method will motivate youth to wear their aligners because it is the only way to advance their Invisalign treatment.
Teenagers also socialize with their peers and participate in various extracurricular activities. As they go about their busy lives, they are more prone to misplace or break an aligner. We provide extra aligner replacements with Invisalign for teenagers. Usually, Invisalign only provides a limited number of free replacement aligners; however, while working with teenagers, we offer more aligners. We understand teenagers and their lifestyles. We want to be as accommodating as possible. 
The Invisalign treatment for teenagers has been tested many times. It is proven to work and give lasting results. All of our patients that have experienced Invisalign have always shown great reviews on the process. Invisalign is minimally invasive, has little to no discomfort, and provides the best results. 
Invisalign can be a great option to discreetly straighten their teeth for many teens. Don't hesitate to contact Genesis Dental and Orthodontics if you are interested in getting your teen started on Invisalign. To all Utah and Kansas residents, we are committed to assisting your child in achieving a beautiful smile that will increase their self-esteem. Come in now for a consultation and ask any Invisalign questions you may have.
We look forward to seeing you soon!