Genesis Dental – West Valley, Utah
If you have been looking for a trustworthy dental practice that can grant all of your wishes when it comes to your teeth, look no further. Dr. Quiroz and our staff want to welcome you to Genesis Dental of West Valley! Our top priority is to ensure that our patients of all ages' dental needs are taken care of in a professional and comforting environment.
We provide treatments and services that will cater to you and your family's needs and wants all at the same time. Extra treatment options that we offer beyond general dental care are dental implants, root canals, dentures and you can even see our dentist, Dr. Young, for your orthodontic needs.
Our patients love how convenient everything about our office is such as being in the Granger Medical Center and having Dr. Quiroz being able to communicate in Spanish. We find it important to accommodate everyone in the West Valley area, so we uniquely offer appointments Saturday mornings.
West Valley City
Being Utah's second-largest city, West Valley creates the most ethnically diverse area with culture running through its streets. Salt Lake City is only a 20-minute drive away meaning West Valley residents find themselves often traveling to the city to experience shopping and high-class dining.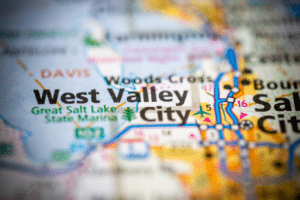 Although most residents enjoy going to the capitol for entertainment, there is no shortage of activities and fun to do right here in West Valley. If you are a fan of the fine arts, the new Hale Center Theatre produces excellent productions for you and the whole family to enjoy. With excellent movie theatres, shopping centers, and restaurants, residents of West Valley can be entertained without having to go far.
Give Us a Call
Our team at Genesis Dental does everything they can to provide patients with the most positive dental experience. If you require a new dentist or you are new to West Valley, Utah, please don't hesitate to call us to learn more about our services or make an appointment. Your oral health is very important to us, and we are here to help you make the steps to having a strong and healthy smile!