Bright Smiles Dental – Tooele, Utah
Finding a dentist in your area that you can trust to help you with all your dental needs is essential to your oral health. Bright Smiles Dental is here in Tooele, Utah to bring you the best dental technology and treatments that will have your teeth healthier than ever.
Once stepping into our office, it is our priority to make sure you feel comfortable and at home. At Bright Smiles Dental, we are ready and equipped to help anyone in your family with their dental needs no matter the age.
We believe that it is important to be able to receive most dental care that you need all in one place, therefore our dentists and staff are highly trained in general dentistry and more. Some of the more extensive dental treatments we offer are:
Dentures
Dental Implants
Orthodontics
Cosmetic Dentistry
Root Canals
Providing extensive dental treatment in one place helps prevent you from having to travel to receive the care that you need. Our team stays up to date and educated on dental procedures to ensure you have the very best taking care of your teeth.
About Tooele
Although Tooele might not be one of the main cities that attract tourists in Utah, many natural wonders are considered some of the most dramatic landforms. One of the uniquely beautiful landscapes in Tooele is the Bonneville Salt Flats. The Salt Flats stretch over 30,000 acres and they are exactly what you would imagine, acres and acres of salty land.
Along with the Salt Flats, there are many other natural wonders in Tooele that we have thoroughly enjoyed since being here. If you love having the great outdoors being part of your everyday life, Tooele would be the perfect place for you!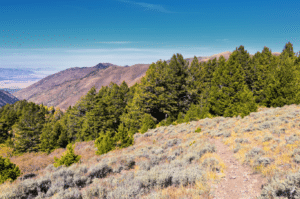 Our dentist, Dr. Visser, and the staff loves serving the people of Tooele and would love to help you obtain the smile you've always wanted. We are here to help you fix your teeth, prevent dental problems, and maintain a healthy and strong smile. If you have any questions about our services or treatments that we offer or are interested in becoming a part of our family, come stop by and see us!