Genesis Dental
of Provo
2255 North University Parkway | Suite 39
Provo, UT 84604
(801) 319-6743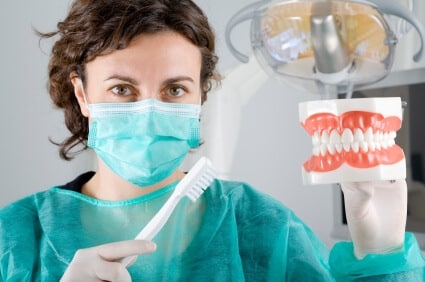 At Genesis Dental of Provo, our goal is to ensure that we make you comfortable while providing the highest level of treatment. If you have suffered from anxiety over going to the dentist in the past, come to our office for a comfortable, pain-free, and professional experience. Our Provo dentist office location is a prime example of what makes our practice different: commitment to our patients.
Every member of our staff works to make your experience positive by being warm, friendly, and extremely specialized in their knowledge of dental treatments. We provide the highest level of dental care to residents at the south end of the valley. Not only do we have a convenient location, but we are also the perfect place to bring your whole family.
Pain-Free Treatment
Because we are dedicated to your comfort, we do everything we can to ensure your visit to our office is completely pain-free. We know that many adults and children get nervous about seeing the dentist because they believe the experience will be much more uncomfortable than it actually is.
At Genesis Dental, we relieve your anxiety by welcoming you into a warm and friendly office and by providing easy anesthetic treatments. We use laughing gas and a number of other methods for patients who are extremely nervous. Most of our patients discover that they hardly feel a thing during the treatment.
Feel at Ease
At Genesis Dental, we understand that your fear is not just physical, but also emotional. Most of our patients come in nervous and tense, anticipating the worst, and it is our goal to put your mind at ease. We work to relieve tension first, before we begin any treatment. We treat every patient like a member of our family, talking to you, answering your questions, and finding solutions for you.
We can help relieve your tension by keeping you in the loop during your treatment. Our staff members will talk you through the treatment as they are doing the procedure. If it helps to relieve your nerves, we will let you know what is going on around you. We guarantee that you will be relaxed, comfortable, and numb before and during your treatment.
Trust Our Expertise
No matter what work you need to have done, we will make it a pleasant experience for you. We offer a wide range of dental treatments using anesthetic and advanced equipment. At Genesis Dental of Provo, we can do everything from teeth whitening to implants to extractions. Call us for an appointment and you will be in good hands.
Hours of Operation
| | |
| --- | --- |
| Mon | Closed |
| Tue | 7:00 am – 1:00 pm |
| Wed | 2:00 pm – 7:00 pm |
| Thu | 7:00 am – 7:00 pm |
| Fri | 7:00 am – 7:00 pm |
| Sat | Closed |
| Sun | Closed |